DeRidder Leesville Fort Polk Moving Truck
$25.00/day + $0.69/mile
Moving truck available for pick up in DeRidder, LA. Serving the areas of DeRidder, Fort Polk and Leesville. Out of town travel is allowed, but the vehicle must be returned to DeRidder, LA.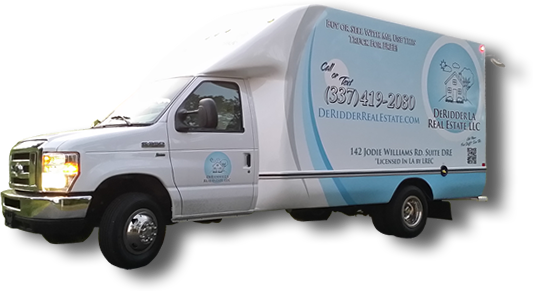 If you're looking for an air conditioned moving truck for departing from and arriving back to DeRidder LA then you've found it. Our truck includes furniture pads, a hand dolly, and a ramp for easy loading and unloading.
Use of this moving truck if FREE to the past and present customers of DeRidder Real Estate.